Review - Driven to The Edge by L.M. Somerton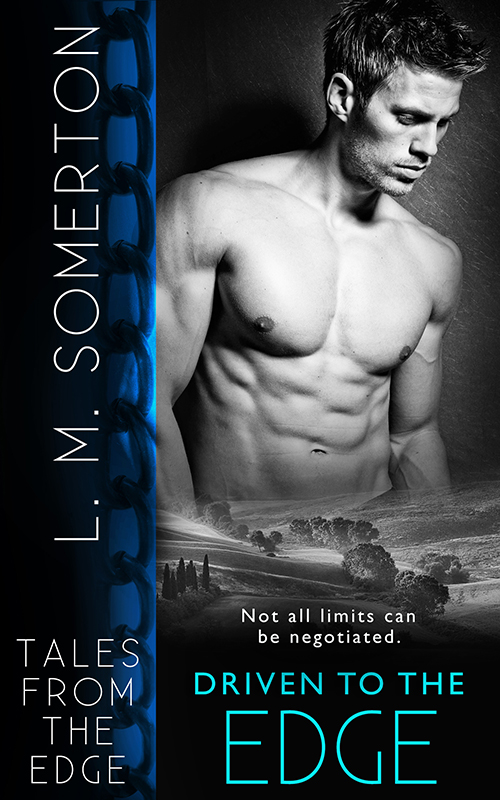 Joe and Olly have been living their happily-ever-after for a couple of years. Joe would like nothing more than to keep his sub close, but Olly is good at his job as a nurse at a nearby military hospital. What starts as a typical day of getting some new patients settled turns into a series of traumatic events for Olly and all the men in his life.
Although most of the books in the Tales From The Edge series are more or less standalone, this story is a sequel to the first two books, so you really need to have read the first book, Reaching the Edge, and the second, Living on the Edge, before this one to get a complete understanding of the relationship Joe and Olly have.
Olly has been a constant presence in most stories of the series. He usually provides some of the comic relief with his mischievous good humor. I suspect that Olly is just about everyone's favorite character in the books, and he has remained very consistently portrayed.
Joe has also been a fixture in most of the books, and remains the perfect fantasy dom who always knows what his sub needs, even if it's not always what Olly wants. Joe's business partner Heath and his sub Aiden are also common threads throughout the stories. There's a bit of foreshadowing of the next book at the end of this story. It's not a cliffhanger, but it will be obvious where things are going.
"Driven to The Edge" is available from Amazon.