Review - Finding Him by L.M. Somerton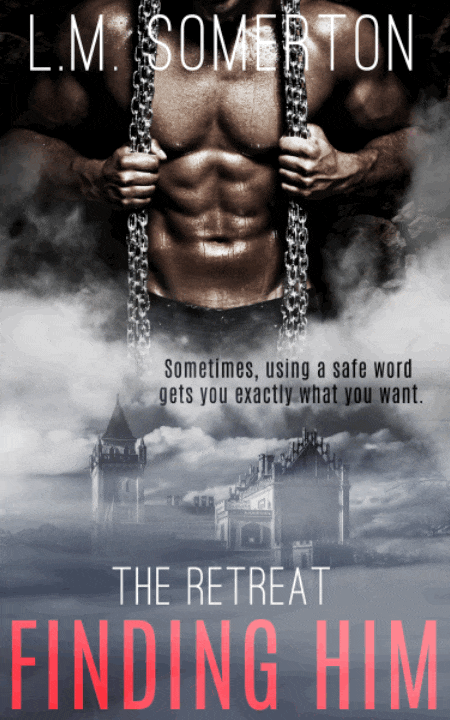 Zac is certain he's a submissive, but he's never had a chance to explore those feelings. As the son of a wealthy businessman who has been the target of kidnapping attempts in the past, he can't just visit any old BDSM club and take his chances with just any Dom he meets. Fortunately, Zac has a good relationship with his father, who also has some experience in the scene, so he understands what Zac needs, and he can afford to give his son the very best introduction to BDSM, which naturally means The Retreat. The owner and manager of The Retreat line up a "tasting menu" of Doms to introduce Zac to some of the various forms a D/s relationship can take. Dale is a former special operations soldier whose career was cut short by a bullet to his leg. He has built a successful new career as a landscape gardener. Given his previous experience, The Retreat also brings in Dale undercover as a gardener to provide added security. Falling for the inexperienced submissive was definitely not part of the plan.
It's been almost three years since the last book in this series, so it was nice to get reacquainted with the staff of The Retreat. It's a good thing you don't really have to have read the previous books before tackling this one. If you haven't, you won't have some background on a few of the secondary characters, but you won't be missing much, since each volume focuses on a different, new, couple.
Zac and Dale quickly become the clear main characters of this story. Zac comes across as a nice sweet young man. He is much nicer, and perhaps a bit more naive, than you might expect from a very rich young man. But then, characters that are too good to be true are very much a theme in this kind of story. Regardless of how you feel about Zac's personality over-all, his journey to finding what he needs feels very believable.
Dale feels to me to be a bit more realistic of a character, perhaps because he's more working class. He's not quite the mind-reading all knowing Dom you usually find in these stories, which makes him all the more realistic. His reticence to get involved with Zac seems perfectly natural. They're from different worlds, yet they're not completely without things in common, which makes you think they could just succeed.
"Finding Him" is available from Amazon.