Review - Chasing the Dream by Ann Marie James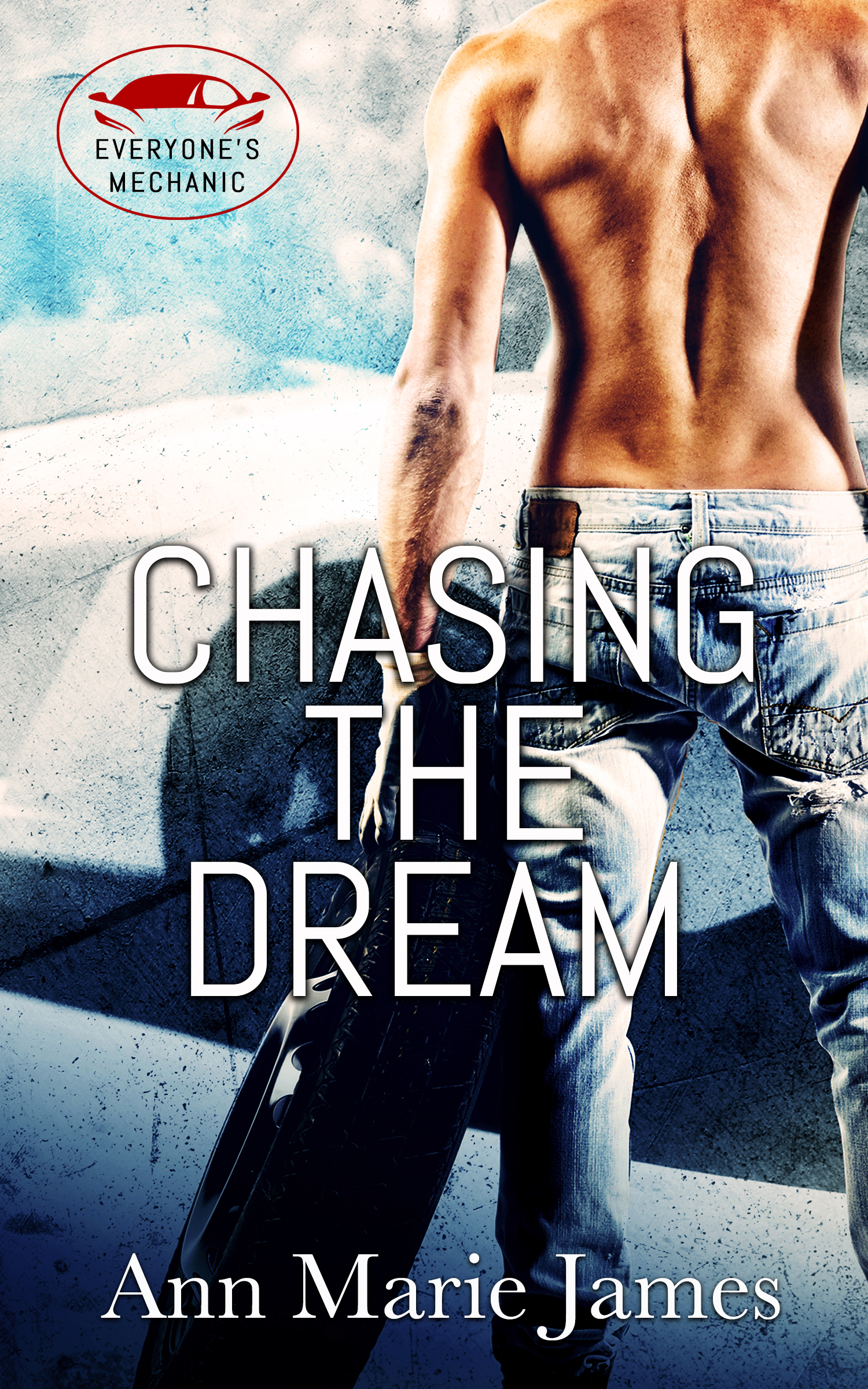 When Lee shows up at Kirk's garage, he's badly in need of a job and a place to stay, in that order. He's just been thrown out by his homophobic father and beaten up by his older brother. Lucky for him, an old employee from his father's garage can vouch for him being a good mechanic. What's more, there's an old apartment over the shop that Kirk can rent to him cheap. Things are going well for Lee until he spots his boyhood idol Saul at a Labor Day barbecue at Kirk's house. Turns out that Saul is the business partner of Kirk's boyfriend, and equally attracted to the younger Lee.
"Chasing the Dream" is a charming romance story. The overall arc of the story is somewhat predictable, but as is often the case, the quality of the storytelling carries it through. Lee is a sweet pivotal character. His extreme shyness is depicted realistically and sympathetically. His various talents seems to be a bit of a stretch, but not to an unbelievable extent.
While the story may revolve around Lee, Saul is its driving force. He knows he needs to pursue Lee, but handle him carefully. To that end, he gets into some amusing situations when he gets things wrong. The course of their developing romance may be a bit of a comedy of errors, but it still rings quite true. They sound like an interesting couple, with distinct personalities. In some ways they're opposites, but the story definitely makes you root for them to work through their differences.
There's actually a rich set of characters surrounding the main pair, including Kirk and his boyfriend as well as a few others. As this is the start of a series revolving around the garage where Lee works, we will probably see many of them again in the next volumes, with some probably getting their own story lines. There are definitely some contemporary issues at play in this first book, so hopefully future installments will continue the relevance.
"Chasing the Dream" is available from Amazon.