Search
Posted in Book Reviews on Apr 07, 2017
Volume 2 of Fitting In
Mason, Gray and Jack are making a three-way relationship work, but things can't stay the same forever. Gray wants to go after a promotion to detective, which means he wouldn't be Jack's partner anymore. It would also mean they could be open about their relationship with each other, as well as Mason, but Jack isn't sure he's ready to be out at work. He's not too sure he even wants to continue being a police officer. More...
Posted in Book Reviews on Feb 28, 2017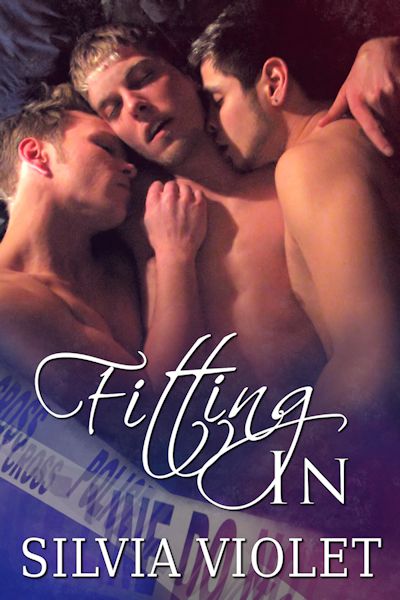 Volume 1 of Fitting In
Mason is tending bar when two police offers come to investigate several robberies in the neighborhood of the pub. Jack and Gray are both stunning in Mason's eyes, and their appearance is enough to fuel several fantasies. The cops return several times over the next few weeks, but Mason is too afraid to do any more than stare at them when he thinks they're not looking. Finally Gray and Jack make a move and eventually get Mason back to the house they share, where the sex is even more mind blowing that Mason's fantasies. It isn't just a one night stand, either, but as Mason is drawn in he feels very conflicted. He was involved with a couple once before, and it didn't end well. As much as he craves what Jack and Gray do to him, he also cares too much for them to risk coming between them. More...
Content Warning
This web site discusses books and other themes of an adult nature. These pages are designed for ADULTS only and may include materials that some viewers may find offensive. If you are under the age of 18, if such material offends you or if it is illegal to view such material in your community please click EXIT now.