Search results for Menage
Posted in Book Reviews on Apr 25, 2012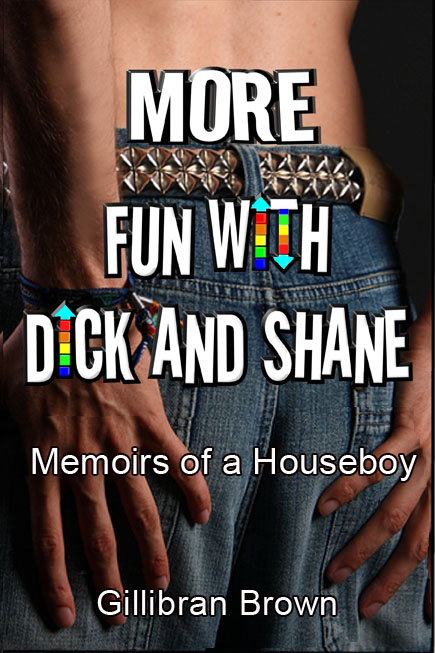 Volume 2 of Memoirs of a Houseboy
The houseboy is back, and he's still in good form. Like the first book, there's no real plot to this 'memoir'. It's mostly in the form of a diary with a few longer stories interspersed in.
'Gilli' is a 25 year-old houseboy and submissive 'boy' lover to two older 'daddy' doms, Dick and Shane. It isn't always easy for the impulsive and headstrong young man to live up to the expectations his daddies place on him. Gilli has a hard time controlling his emotions, and sometimes jealously or resentment gets the best of him. However, in this sequel, it seems to me that Dick and Shane have mellowed a bit and are somewhat more understanding of Gilli's feelings of insecurity, although they still don't stand for any bad behavior and are quick with the spankings when he gets out of line.
What I loved about the first book was the light-hearted style in which much of the story is delivered. In this second volume, there are again many laugh-out-loud and face-palming moments as Gilli gets into all sorts of new situations that get him into trouble.
More...
Content Warning
This web site discusses books and other themes of an adult nature. These pages are designed for ADULTS only and may include materials that some viewers may find offensive. If you are under the age of 18, if such material offends you or if it is illegal to view such material in your community please click EXIT now.