My rating: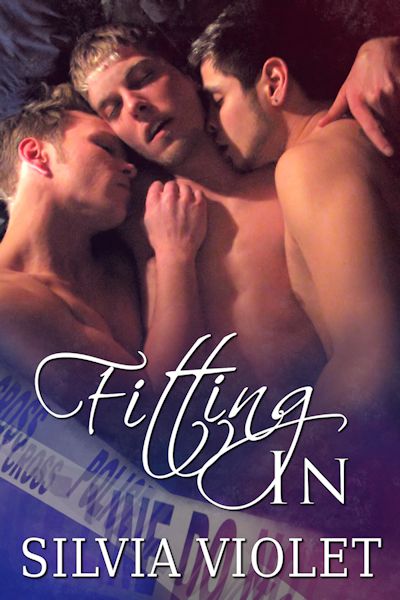 Fitting In
by Silvia Violet
Volume 1 of Fitting In
Mason is tending bar when two police offers come to investigate several robberies in the neighborhood of the pub. Jack and Gray are both stunning in Mason's eyes, and their appearance is enough to fuel several fantasies. The cops return several times over the next few weeks, but Mason is too afraid to do any more than stare at them when he thinks they're not looking. Finally Gray and Jack make a move and eventually get Mason back to the house they share, where the sex is even more mind blowing that Mason's fantasies. It isn't just a one night stand, either, but as Mason is drawn in he feels very conflicted. He was involved with a couple once before, and it didn't end well. As much as he craves what Jack and Gray do to him, he also cares too much for them to risk coming between them.
"Fitting In" is a rather unapologetic erotic story built on a solid foundation. There's a nice build-up to let us get to know Mason quite well before the bedroom gymnastics begin. Jack and Gray are a little more of enigmas, but as the series goes on for another few books, one suspects we'll get to know more about them in further installments. The scenes between the three are hot, kinky and varied.
The basis for the story may be pure fantasy, but it's told in a fashion that makes it almost believable. The prose flows along smoothly, making this a relatively quick read, as you rush to find out what happens next. Along with the hot three-ways there's also an emotional angle that keeps the book interesting. This may not be a story that will stick with you, but it's a fun read.
"Fitting In" is available from Amazon.