My rating: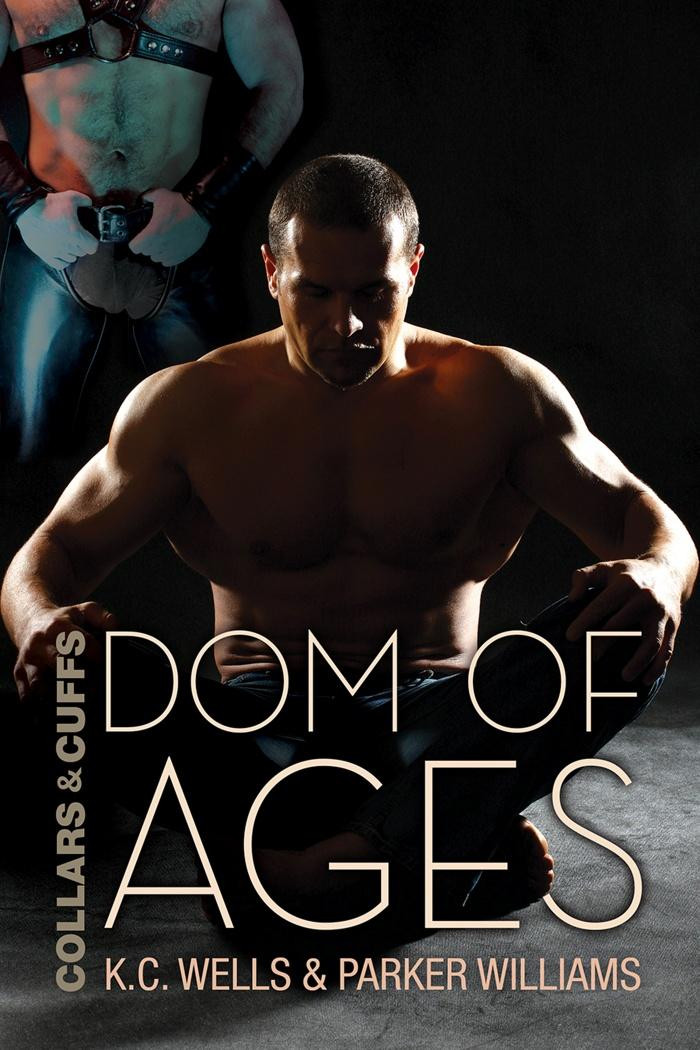 Dom of Ages
by K.C. Wells and Parker Williams
Volume 7 of Collars and Cuffs
Submissive Jarod served his master Phillip for more than 20 years, but then Phillip dies in a plane crash leaving his sub with nobody to care for. It takes him several years of grieving before he can convince himself to go to a club again in the hopes of finding a new Dom. At 50 years old, he knows his chances are slim. What Dom is going to want a mature sub?
When Eli spots Jarod at a club, he's simply intrigued at first. The older man clearly is a real submissive, and Eli has been exasperated with the wannabe subs he's been meeting; young twinks who don't have any idea what it means to really give up control. On impulse, Eli asks Jarod to come home with him, thus beginning a new journey for both men.
"Dom of Ages" shines a light on a few of the nastier aspects of gay culture and the kink worlds. Ageism is a very ugly thing, and it results in what amounts to bullying within the community, as is depicted rather graphically in a few scenes of the book. However, while the book uses some hard truths to dramatic effect, it would be wrong to characterize this as an "issues" story. It is, in most respects, a fairly typical kinky romance about two men working out how to meet each others' needs.
Of course, what makes the story readable as well as relatable are the characters. Jarod is much more than a gimmick, and his age allows us to explore all sorts of notions about what a person, a man, 'should' be. Jarod's age provides several of the dramatic moments of the story, in a way that makes them seem more natural than any artificial external force, such as you often find in romance stories.
But it's not just Jarod that makes the story different. Eli is not your usual kind of Dom. Not only is he younger than Jarod, he is also less experienced. It's a refreshing change from the near perfect all-knowing Doms that are such a staple of D/s stories. Usually, it's a young inexperienced sub who has to learn to give up control and please his Dom, but here we have a Dom who has to up his game to keep the kind of sub he has only ever dreamed of having.
While the story line of "Dom of Ages" is rather unique, and it's a good solid read, it didn't really grab me on an emotional level, which is why I haven't rated it higher. Although part of a series, the book does stand on it's own. There are definitely back stories to the some of the other characters that are covered in the earlier books, and perhaps reading those first would give more meaning to the sub plots in this book, if you'll pardon the expression.
"Dom of Ages" is available from Amazon.